How to use SSH client on Windows
Tera Term and PuTTY are popular SSH client softwares. Both are free: they are distributed under BSD license and PuTTY license, respectively. In this page, PuTTY PRIVATE PATCHES is explained.
Download
Go to the download page and download the newest ZIP file.
Install
Unzip the ZIP file and locate it anywhere you like. (That's all!)
日本語化
putty.exeと同じフォルダに(展開したフォルダ内の)"ja-JP"フォルダ内のすべてのファイル(拡張子.lng)をコピーしてください.
Run
Doubleclick putty.exe.
Set up
1. Enter the host name (mims-gate.mind.meiji.ac.jp)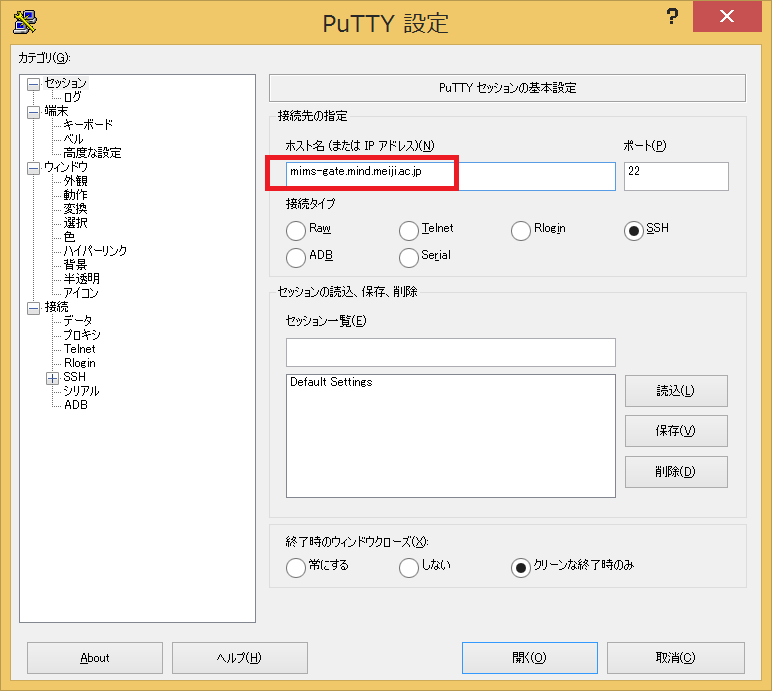 2. Enter your user name.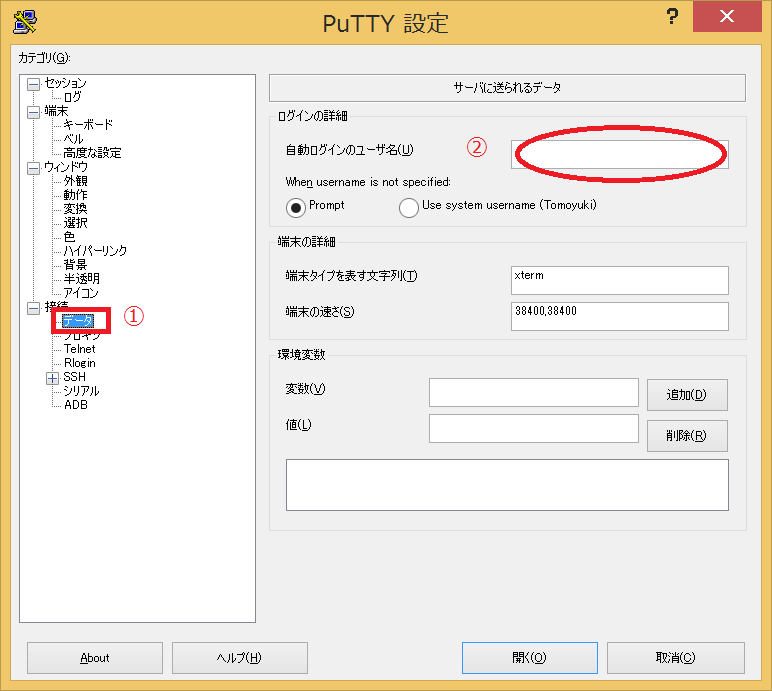 3. Save the setting.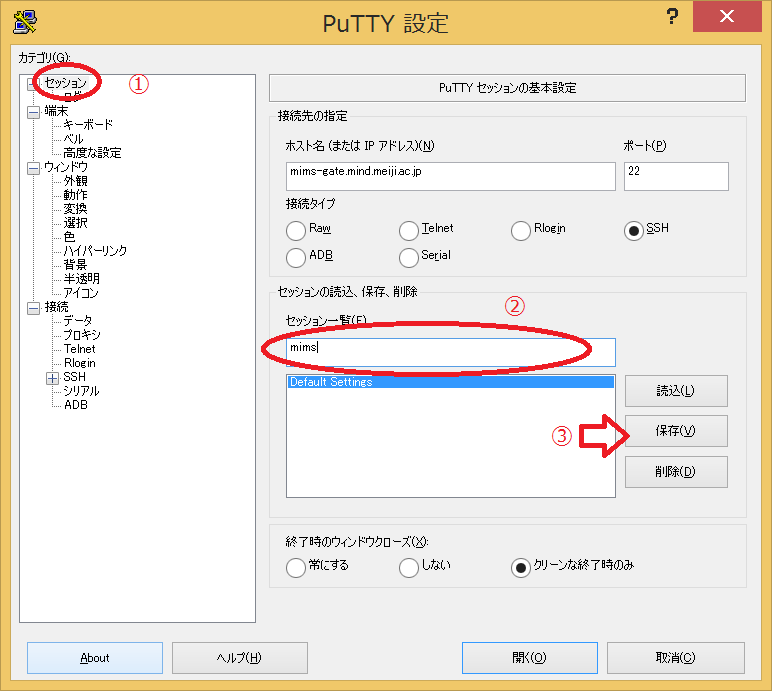 4. Connect. Answer "Yes" if you wish to connect.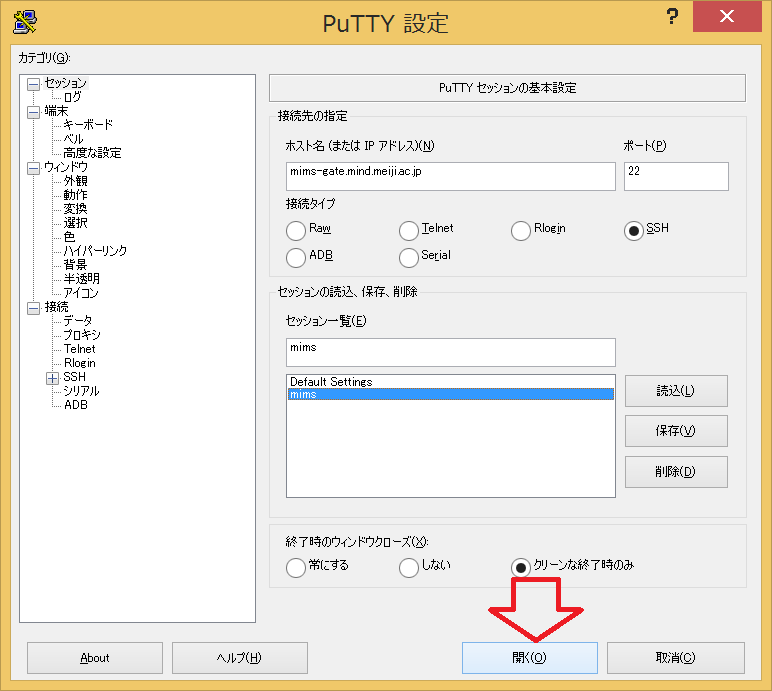 Connect
1. Run putty.exe
2. Load the setting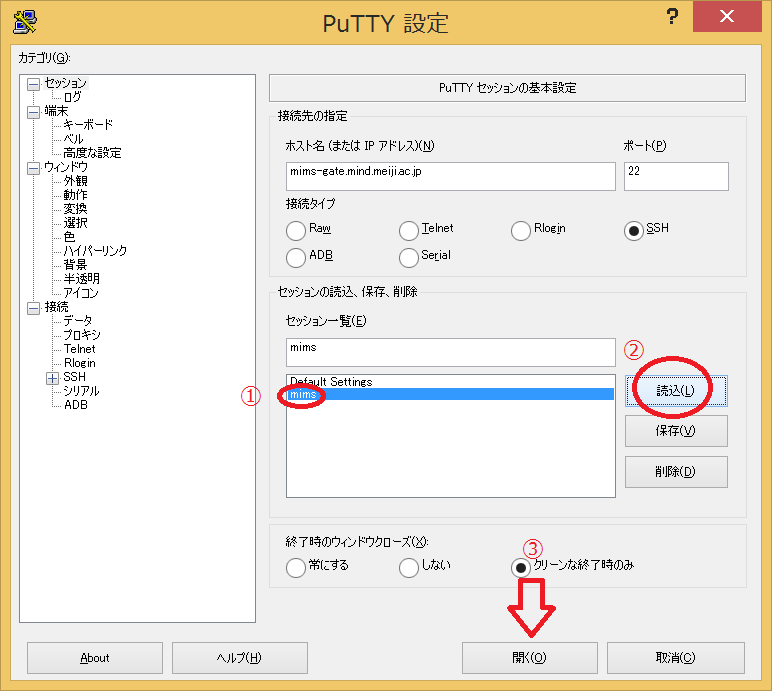 ---
Written by Tomoyuki Miyaji
2014-12-05